CLAIMSCENTER
Claimscenter has extensive experience and expertise and therefore "exactly" understands expectations and the insured and commercial interests of her clients. Claimscenter is precise, straightforward and committed.

"Specialised, service-minded and driven to help clients achieve success"
VISION & MISSION
Claimscenter acknowledges the importance of reducing cost- and loss ratios. Her mission is to work together on a steady basis with clients and partners while realising adequate and (cost)efficient end-to-end claim resolutions.
"Strongly defending clients' commercial and business interests and believing in the value of achieving fair resolutions"
WORKING METHOD & EXPERTISE
Claimscenter is a specialised law firm. Via permanent education and by applying extensive knowledge and experience, she works swift, efficient and delivers high quality standards. She advises and litigates especially in the field of directors and officers, professional and corporate liability and is moreover broadly experienced in insurance and real estate (technical-, and industrial) matters.
"Reducing cost- and loss ratios for professional, casualty and/or corporate (D&O) liabilities"
VALUES & PRINCIPLES
Claimscenter asks her clients for feedback. She strongly safeguardes privacy, security and her continuity of business by partnering with Bolt Advocaten.
"Following high ethical and professional standards while working towards swift solutions"

About Claimscenter | Kopp Professional Services B.V.
Initiator Mr. J.A. (John) Kopp | lawyer - attorney at law
After completing his studies in Utrecht (Dutch Civil Law) and internships with The American Bar Association, Section Dispute Resolution (Washington DC), Intermediate Tech Inc. (Front Royal) and JAMS/Endispute (New York), John started in 1999 as a lawyer/attorney at law at Van Doorne in Amsterdam and Nysingh Lawyers - Notaries in Apeldoorn. Specialism: liability, insurance and real estate (technical-, and industrial) matters.
From 2007, next to new business development, John was working as a lawyer for numerous (international) insurance companies.
For more information, see:
johnkopp.nl
or visit:
Linkedin
.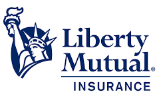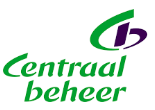 CONTACT:

Kopp Professional Services B.V.
Mr. J.A. (John) Kopp


Maliebaan 74, 3581 CV Utrecht (Netherlands)


+31(0)6 - 204 17 408
FAX +31(0)30 -799 86 69


john.kopp@claimscenter.nl
Claimscenter is a brand name of Kopp Professional Services B.V. (chamber of commerce: 59528354). Liability is limited to what is reimbursed by her professional liability insurer.